Transnova RUF
Packaging and palletizing systems with Robot technology is core business of Transnova RUF company. Company portfolio can provide customer with:
complex palletising plants
customer tailored packing technology
accurate robot palletizing
toploading, sideloading or picking systems
---

Fette Compacting
Fette Compacting is the world's leading provider of integrated solutions for industrial tablet production. As a technological and global market leader, the company specialises in high performance machines for the pharmaceutical industry. Its range of products and services comprises tablet presses, tools and processing equipment, as well as maintenance, training and consultation services.
With more than 5,000 installed machines, Fette Compacting is a global market leader for tablet presses in the pharmaceutical industry. The company holds 140 patents covering core technologies and methods for tablet production on rotary presses, underlining its role at the cutting edge of technology. Its head office is in Schwarzenbek near Hamburg.
---

Laetus GmbH
Laetus is the industry leader of innovative and value-adding quality & security inspection systems and complete Track & Trace solutions for the pharmaceutical, medical, food, cosmetics and FMCG industries.
With more than 43 years of market experience and a global network of sales, service and project management staff, Laetus helps his customers to maintain the highest levels of product quality and production efficiency. Many of their product brands for vision inspection such as ARGUS, INSPECT and POLYPHEM have become market standards in code reading, quality assurance and fill inspection. More than 20.000 systems sold all over the world include more than 42.000 Laetus cameras and sensors.
---

LB Bohle
L.B. Bohle is the leading supplier of special process machines for the pharmaceutical industry. Our thirty years of partnership have been based on high quality, safe and environmentally-friendly machines and methods. The Bohle range encompasses individual handling machines through to complex production lines.
---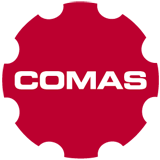 Comas
For over 30 years now, COMAS SRL has been an industry leader in the development and manufacturing of filling and capping systems for liquid products for the pharmaceutical, cosmetic, chemical and food industries.
Based on its vast experience and after developing high-tech plants, today COMAS is able to provide complete solutions that meet any individual needs according to the customers' requests.
---

Convel
Automatic and manual inspection machines for pharmaceutical industry.
---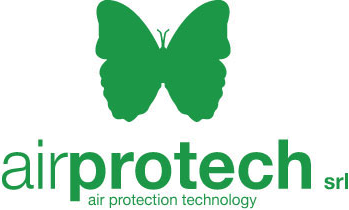 Airprotech
Airprotech is a company specialized in designing, constructing and supplying "turnkey" plants for the purification of polluting gas emissions, based on reliable and modern technologies, deriving from the experience applied to the different product sectors, with technicians featuring 25 years of experience in the field.
The care used in the plant manufacturing is now guaranteed by the direct creation of the carpentry. Having its own workshop, airprotech is always ready for the assembly and maintenance operations as well as for urgent interventions, so as to always guarantee an excellent post-sale service in any conditions and the continuity of the relationship with our customers.
---

Seibu Giken DST AB
Seibu Giken DST is a Swedish manufacturer of sorption dehumidifiers. DST dehumidifiers are sold through a worldwide net of representatives. DST also has subsidiaries in China, USA and Poland.